Click on a Health Authority below to expand by region.
Organizations with 

blue titles

have been funded through the Community Counselling Funds

Organizations with green titles

have been funded through COVID-19 Surge Funding
---
Fraser Health Authority
Phone: 604-615-4264
Email: [email protected]
Address: 2420 Montrose Avenue, Abbotsford, BC, V2S 3S9
As we continue to navigate COVID – 19 our funding has morphed to meet the needs of the clientele, as well as the challenges of finding staff.
We started our program as an Intern Counselling Program, offering 10 sessions of virtual counselling by Masters Level Counselling students. Clinical Supervision was provided by an experienced counsellor.  During COVID  our counsellor resigned and we were not able to find a counsellor with the level of experience needed to continue mentorship of Counselling interns.
We pivoted and changed from an Intern Counselling Program to an Internal Counselling program.  We hired a new full time counsellor, and a part time counsellor  new to the field)  who are still providing 10 sessions of virtual counselling. These sessions are provided to any client within Archway Community Services (referrals made by staff) and focus in on clients who cannot afford counselling services.   Counselling centers on grounding, stabilization, short goals, anger management and general mental health supports. A large portion of clients are from the Abby Dads  – father involvement program. A program that sees vulnerable men, many who otherwise would have no access to counselling services.
Phone: 604-467-9966 House & 24-Hour Support Line
Email for general enquiries: [email protected]
Email for program info: [email protected]
Address: 22318 McIntosh Ave, Maple Ridge, BC V2X 0R5
The Stopping the Violence Program (STV) offers cisgender women, transgender women, non-binary and gender variant individuals assigned female at birth an opportunity to address experience of abuse from a client centred and strengths-based perspective. This program offers a variety of services to client ranging from supportive services to clinical counselling, either individually or in a group setting.
Our counsellors work with clients to understand the impact these experiences have had on their well being. Together counsellor and client will use various techniques and or methodologies to alleviate the impact of the abuse.
Self referrals can be made through our website at www.cythera.ca or by calling our counselling center at 604-467-9939 or by email [email protected].
Phone: 604-723-9505
Email: [email protected] (Program Manager, Janice Hamel)
Address: 9097 120 Street, Delta B.C. V4C 6R7
Deltassist Family and Community Services Society is a non-profit society providing continuous service to the community since 1972. We help by providing a wide range of community-based social service and health programs for children, youth, families, adults and seniors. Services are offered to all regardless of race, religion or sexual orientation.
Substance Use Services
As part of Deltassist's core programs, our Substance Use Counselling team provides free, short-term counselling, to any person who is either directly or indirectly affected by a substance misuse problem.
Individual, couples and family counselling
Referral to treatment and other community services
Case Management and advocacy
Naloxone distribution and training site
Substance Use Education Group
The Substance Use Education group for adults who have substance use issues themselves, or who are being affected by someone else's substance use.
Substance Use Services Mindfulness Group
This group focuses on using mindfulness and wellness approaches for stress management and relapse prevention for those in recovery from substance use, and for those who have been affected by the substance use of others.
Phone: 604-597-0205
Email: [email protected]
DIVERSEcity offers a variety of services within our Mental Health, Substance Use, and Violence Prevention streams. Working with immigrant, refugee, ethno-cultural, and racialized individuals and families, our team of clinical counsellors, case managers, outreach, and violence prevention workers aim to provide culturally-agile and competent care using a holistic lens. Programs offered include Child & Youth Mental Health, SAFE, Family Counselling, Substance Use Programs, Concurrent Disorders Wraparound Services, Stopping the Violence (STV), PEACE, and Roots of Safety. First-language supports are also available in English, Arabic, Cantonese, Mandarin, Spanish, Farsi, Urdu, Punjabi, and Hindi. Our team offers individual, couples, and family counselling services, as well as outreach and case management support in some programs. Group therapy and group support is also available.
Referrals come from a variety of sources, including self-referrals from individuals and families themselves. After we receive a referral, our Intake Coordinator will be in touch to do an initial intake assessment and screening with the client and share more about our services and other potential resources. Clients will either begin service right away or be placed on a waitlist, which can vary in length.
Phone: 778-789-7869
Email: [email protected]
Address: 402 E. Columbia Street, New Westminster, BC V3L 3X1
The Elizabeth Fry Society of Greater Vancouver is a charitable organization. Our Family Counselling program helps families who have experienced serious conflict or domestic violence to stay together or reunite after separation. Counsellors provide short-term, solution-focused counselling via telehealth or telephone. Through individual or couples therapy, EFry gives families in crisis the support and tools necessary to make home a safe and caring place to be.
Email: [email protected]
Phone: (604) 826-6810
Address: 33063 4 Ave, Mission, BC V2V 1S6
 Established in 1967, Fraser House Society offers substance use counselling and prevention services to adults, youth and families in Mission and surrounding areas. We see clients at Fraser House, have a large presence in the schools and have a Rural Connections Program covering the area from Hatzic Prairie out to Harrison Mills. Our programs are primarily funded by the Fraser Health Authority.
The CAI Community Counselling Grant is supporting a need in our community for adult substance use outreach services. This counselling role has more flexibility and mobility than our in-house counsellors can provide, allowing us to offer services to people who may not contact Fraser House or who may have only been loosely connected with our programs in the past. It allows us to reach more people, including those who are more vulnerable, which is invaluable in our community.
Phone: 604-856-3966
Email: [email protected]
Address: 825 Peardonville Rd, Abbotsford, BC V4X 2L8
For the past 49 years, Kinghaven Peardonville House Society has provided supports for men and women with substance use disorders. The Kinghaven Treatment Center for men was established in 1971 and has since supported over 28,000 adult men. In 1987, Peardonville House Treatment Centre for women was founded and has served over 5,000 women. In 1990, at the request of the provincial government, the "Moms and Kids" program was launched to allow women struggling with addiction to bring their under-school-age children to treatment with them and have them share in the residential recovery experience.  The Society provides residential detox, stabilization and intensive treatment programs for problematic substance use. Over 80% of our clients report having at least one mental health disorder in conjunction with their substance use disorder. Having both disorders at the same time complicates health and wellness outcomes as each condition can exacerbate the other. To enhance our existing counselling services, the CAI grant funds much needed, therapeutic, face-to-face Concurrent Disorders Counselling.
Phone: 604-380-3133
Email: [email protected]
Address: 22932 Lougheed Hwy #2, Maple Ridge, BC V2X 2W2
Foundry Ridge Meadows is part of a provincial network of centers providing free, integrated health and social services. Foundry aims to transform health and social services for young people ages 12-24, by offering low-barrier, self-referral access to services. Core services offered at Foundry Centers across the province include mental health and substance use services, primary care services, social and recreation services, and youth and care-giver peer support. Counselling services addresses mental health and substance use concerns and includes individual and/or family counselling.
Walk-in/Call-in counselling services are offered: Tuesday-Wednesday-Thursday: 1-6pm
Please call in and you will likely receive same day service.
Solution Focused Brief Therapy is used for walk-in counselling, and is a single session format. Within a Team approach – you can access as many single sessions as you wish one time per week.  You can request the same counsellor next time and we will do our best to schedule you with that counsellor, but this is not guaranteed.
Short-term counselling (6-12 sessions) is also available once you have attended a walk in counselling session and offered this option, if it fits your need. These sessions are scheduled outside of walk-in hours with the counsellor allocated to you for these sessions. When short-term counselling is completed you can access ongoing walk in counselling sessions as needed.
Due to COVID protocols we are currently offering virtual and phone sessions more often than in person sessions. However, when youth or caregivers call in we will discuss options and preferences.
Phone: 778-321-3054
Address: 103 – 12827 76 Ave, Surrey, BC V3W 1E6
Moving Forward Family Services (MFFS) offers timely "low cost or no cost" (free for those with low income) counselling for those who cannot afford to pay typical private therapy rates and are not eligible for public services (or face long waits for such services). There are no restrictions based on gender, age, geography, religion or presenting issues. No one is turned away based on their financial circumstances.
To meet its clients' counselling needs, MFFS adopts a mentorship agency approach – enlisting the services of counselling or social work interns and new graduates beginning private practice. This unique community-university/college engagement model with an open mandate allows MFFS to complement the existing public services (as opposed to competing with them for the same pools of traditional funding), thus reducing these services' pressures (reducing wait lists, being able to apply early intervention services as opposed to acute/crisis care services).  MFFS is committed to building and contributing to healthy, healing communities.
Apart from counselling in English and French, MFFS' interns and counsellors can provide in minority languages: American Sign Language, Arabic, Bengali, Brazilian Portuguese, Bulgarian, Cantonese,  Croatian, Farsi, German, Hebrew, Hindi, Hokkien, Indonesian, Italian, Korean, Malay, Mandarin, Polish, Punjabi, Romanian, Serbian, Spanish, Tagalog, Urdu.
Phone: 604-662-7023
Address: 616 Powell St, Vancouver, BC V6A 1H
The expansion of the RainCity Mobile Peer Team added a registered social worker to provide group and individual counselling services in the Maple Ridge area. This addition strengthens the role and capacity of peers to deliver peer counselling services and builds access to sustainable community-based counselling opportunities. This program provides additional training and supervision for peers, which increases the number of qualified team members providing counselling services. This program supports people who do not usually engage in mainstream services to be connected with appropriate resources early and thereby increase the number of people served and reduce wait lists. The importance of outreach and flexibility within this role has fostered success with hard to reach clients. We are also offering groups with an Elder to increase culturally safe programing within the Maple Ridge area.
Contact: James Musgrave, Director of Counselling Programs & Services
Phone: (604) 936-3900
Email: [email protected]
Address: 2615 Clarke Street, Port Moody, BC  V3H 1Z4
SHARE has operated and developed counselling services in the Tri-Cities for over 20 years and is regarded as the go to agency in the community for a variety of counselling specialties ranging from generalized services to those focused on Family, Substance Use and Mental Wellness.
SHARE provides direct 1:1 and group counselling services thorough 6 different programs: Child & Family Program (for children referred for concerns about child protection or family preservation), Youth Substance Use & Prevention Program (for youth who themselves or through a loved one are at risk for, or experiencing challenges with substance use and/or addiction), Adult Substance Use Program (for adults experiencing challenges with substance use and/or addiction), Problem 2
Gambling Program (for adults experiencing challenges with addiction to gambling), Talking Helps Program (counselling services for children, youth, adults and families) and Primary Care Network
Urgent Access Mental Health Program (for youth and adults referred through their physician)
Contact: Elsie Kipp
Phone: 604-869-0013
Email: [email protected]
Address: PO Box 1869, Hope BC V0X 1L0
Our program is as diverse as our participants. We work hard to adapt to fit the need and provide the space and support for participants to do the work needed to gain the healthy balance they are looking for. We focus on wellness and what that looks and feels like to each participant. We are making steps towards a traditional Yale First Nation wellness model that is reflective of our people and this model would be one of wellness and prevention and not of treatment which currently exists. We assist the participant to look deeper at the core issues . . . the core issues are 'trauma', and if we don't address trauma, we will never be able to properly address the current state of un-wellness. Trauma not transformed is transferred.
---
Interior Health Authority
Contact: Janice Breck
Phone: 250-398-8220 ext. 2040.
Email: [email protected]
The Crisis and Counselling Program (C&C) offers, face-to-face counselling to individuals and couples over the age of 19. It is a short term, 10 sessions or ten week counselling program for a variety of mental health and addiction issues such as grief and loss, depression, anxiety, stress, self-esteem issues, interpersonal and substance use issues. Counselling is offered free of charge to all individuals regardless of gender, ethnicity, or economic status. Sessions are approximately an hour long, depending on the clients' needs.
Phone: (236) 420-2803
Email: [email protected] | [email protected]
Address: 504 Sutherland Avenue, Kelowna, BC V1Y 5X1
CMHA Kelowna is offering virtual counselling services to adults ages 25+, weekdays during the afternoon (excluding holidays). This service is available free of charge to individuals, couples, families, and caregivers of youth who are struggling. Those who are having difficulty coping with the challenges related to the COVID pandemic are also welcome to access these supports. Our virtual services are team-based and can be accessed from the comfort of your own home via video chat or phone. We use the Solution-Focused Brief Therapy (SFBT) model to help you identify strengths, resources, and goals, building on them to help you make the changes that are necessary to move towards your preferred self or preferred future.
Simply call (236) 420-2803 and ask for CMHA Kelowna Virtual Counselling. We will take some basic information (name, DOB, address, phone number, and email address) and book the first appointment. The first session will include some pre-screening by an experienced counsellor. This ensures that the client is receiving the right service at the right time.
Paol Hadden – Supervisor Counseling Services
Email: [email protected]
Phone: 250-395-5155
Address: 486 Birch Avenue, 100 Mile House, BC, V0K 2E0
The Cariboo Family Enrichment Centre (CFEC) offers individual counseling for a wide range of issues including: anger, goal setting, trauma, depression, anxiety, and stress. The CFEC also provides mediation for couples, families, parents and teens, and groups looking to improve relationships through healthier communication, improved boundaries, and conflict resolution. The CFEC Counselling department also offers group sessions for relationship issues, family group conferencing, anger education, and grief. All Counseling Services are free of charge and are delivered in person or through technology (telephone, internet)."
Kris Salikin, MSW – Executive Director
Phone: 250-231-4968
Email: [email protected]
Address: 1801 Connors Road, Castlegar, BC V1N 3N9
The Circle of Indigenous Nations Society (COINS) is an Aboriginal non-profit society that provides cultural support, services and resources for Aboriginal people in the West Kootenay and Boundary region.
Our vision is to support healthy, self-determining, proud and vibrant Indigenous individuals, families and communities, by providing programs rooted in Indigenous practices that strengthen cultural connection and support holistic healing and learning. Our counselling program, "Healing Our Spirits" is offered throughout the West Kootenay and Boundary region and centers around supporting Aboriginal mental health and substance use issues through traditional healing methods. We provide:
Individual and group counselling
Traditional talking circles in the communities of Grand Forks, Nakusp, Trail, Kaslo, Salmo, Castlegar and Salmo
Wellbriety (Indigenous 12step) programs in Nelson and Castlegar
Cultural case management
Healing circles and ceremonies
Referrals and support accessing community resources and treatment
options
Community outreach
Information about all of our programs and our program calendar is available on our website as well as our Facebook page.
Phone: 250-545-9292
Email: [email protected]
Address: 3402 27 Ave, Vernon, BC V1T 1S1
Independent Living Vernon (ILV) is a resource centre for people with various disabilities. ILV works to provide peer support programs, one on one advocacy, skill development and information and referrals to government programs and community services. ILV's programs and services emphasize control, flexibility and choice for people with various disabilities. Our counselling services include offering peer support groups, one on one support, and psycho-educational support groups for people with various disabilities in the areas of self esteem, learning to be enough and introduction to trauma.
Phone: 250-377-6890
Address: 657 Seymour Street, Kamloops BC, V2C 2H2
At The Tree, our counselling program works to eliminate the shame and stigma faced my mothers who struggle with substance use. We apply a trauma-informed approach, understanding that addictions to substances is usually correlated to the unmet need for coping with mental health symptoms, stress, and grief, including symptoms related to trauma responses and PTSD. Thus, our counsellor strives to uncover the root of the addiction to help our clients move towards healing and recovery through self-awareness, education, and self-compassion. Our clients are given the chance to become the best versions of themselves by learning to exchange negative associations and coping strategies for ones that are healthier and beneficial. We foster the importance of creating individualized treatment plans to best suit all our client's needs instead of applying a 'one shoe fits all' approach. We have always based our programs on what are clients need most to thrive and succeed in their journey to excellence and wellness, and our counselling program is no different."
Friendship Centres across BC have the opportunity to strengthen capacity, services, and continue to develop and deliver "best practice" because of the support and guidance from sister Centres and the British Columbia Association of British Columbia. Friendship Centres are the largest non-profit social service organization in this province and across Canada.
In Lillooet, the Friendship Centre Society has grown to be a leading employer in the community, the largest social service organization, and generates approximately 1.8 million dollars in revenue to the community.
Phone: 250-868-0351
Fax: 250-868-0359
Email: [email protected]
Address: 147 Park Road (172.50 mi), Kelowna, BC, Canada, BC V1Y 3E3
Métis Community Services of BC (MCSBC) has a mandate from Métis citizens to provide integrated, holistic, family centered, wraparound services to all those who need assistance, with special emphasis on Aboriginal populations – specifically Métis populations.
The Metis Community Services Society of BC receives funding through the CAI-Community Counselling Grant to provide Metis/Aboriginal adults needing low barrier and culturally safe access to mental health and substance use programs and services.  Specifically, Mental Health and Substance Use (MHSU) Counsellor, Traditional Cultural Wellness Worker (TCWW) and Wellbriety Group (WG).  These programs form part of the existing integrated wraparound services provided within Metis Community Services.
Counselling services are typically provided using Two-Eyed Seeing and Seeking Safety model approaches to mental health and substance use. This holistic, culturally engaged approach blends Western mental health and addiction practices with traditional Aboriginal healing when possible.  Where appropriate, counselling incorporates Cognitive Behavioural Therapy (CBT), Dialectical Behavioural Therapy (DBT), motivational therapy, trauma informed therapy and mindfulness techniques in combination with traditional healing and spiritual methods of recovery.
An example of a Two-eyed approach is Wellbriety.  Wellbriety is a movement which seeks to break the cycle of hurt caused by alcoholism with an emphasis on Native spiritual traditions.  Wellbriety views the Medicine Wheel as a circle of teaching and cycle of healing that can be blended with 12 Steps of recovery outlined in Alcoholics Anonymous and Narcotics Anonymous as part of personal recovery.
Connecting with others through group activities is an important aspect of mental health, recovery and healing.  A Two-Eyed Seeing approach is incorporated into Wellness Workshops and Traditional Cultural Teachings whenever it is appropriate to do so with group activities providing a variety of opportunities for Elders, Traditional Healers and other programs/services to participate.  We believe, when you heal a child, you heal a family. When you heal a family, you heal a community. When you heal a community, you heal a nation.
Virtual Counselling Services for the Southern Okanagan
Phone: (250) 487-3359
Email:  [email protected]
Address: 330 Ellis St, Penticton, BC V2A 4L7
During the COVID-19 pandemic, the Community Action Initiative and the Canadian Mental Health Association has awarded OneSky Community Resources a grant to provide virtual, no-cost counselling to residents of the Southern Okanagan for mental health and substance use concerns. No referral is required. There is no need to travel as sessions are held virtually by phone or video using Zoom.
Our therapists will work with
You individually
Couples
Families
Children
Youth (ages 12-24) through Foundry Penticton
OneSky Counsellors hold a minimum of a Masters degree, and are registered with a professional college or association. You may be requested to work with one of our Master of Counselling interns, who also bring a variety of counselling skills. Interns are supervised by the OneSky clinical director. You can be assured that all our therapists and interns have experience using a variety of therapeutic techniques to address issues such as:
Anxiety
Depression
Trauma or PTSD
Abuse
Grief or loss
Addiction
Life transitions
Parenting issues
We welcome a conversation to discuss your needs. Contact us to find out more.
Contact: Phil Janicki, Manager for Counselling Services
Phone: 250-674-2600
Email: [email protected]
Address: 4936 Barriere Town Rd, Barrière, BC V0E 1E0
Yellowhead Community Services is a not for profit, charitable society with office locations in Barriere and Clearwater BC. We provide Adult Mental Health and Substance Use counselling and Youth Addiction counselling at no cost to individuals residing in the North Thompson region from McLure to Blue River. We accept community referrals and Individuals can self-refer by calling our offices to arrange to obtain an intake package. Due to Covid-19 and with additional funding received from The Community Action Initiative, we are able to provide flexible counselling options to meet the needs in the community, especially for those who are most vulnerable due to health concerns or are experiencing transportation challenges. While in-person services are available, we are also able to offer individual and group virtual services through an approved telehealth platform and telephone counselling. If access to a phone, long distance plan/internet or technology is a barrier to receiving services, please contact the program manager at the number listed below as we can assist you in this area. For a complete list of programs and services we provide at Yellowhead Community Services, please go to our website at www.yellowheadcs.ca.
---
Northern Health Authority
Email: [email protected]
Phone: 250-564-8644
Address: 1152 3rd Ave, Prince George, BC V2L 3E5
The counselling that CMHA-Prince George offers is geared exclusively to clients of CMHA who are already involved in programming such as life skills or vocational services. We are contracted with a local counselling service called HML Wellness who have highly qualified, certified clinicians. Our clients are typically dealing with the impacts of severe and persistent mental illness and often with co-morbidities such as addictions or developmental disabilities or brain injuries etc.  They are often individuals who have been deemed to have gained as much as they can, and hence, ongoing therapy has usually been a check in on how their medications are doing.  HML follows our beliefs that recovery is always possible and builds on the strengths presented – adding coping skills and grounding tools — and the results have been impressive.
Telephone: 250-564-4079
Address: 301– 1705 3rd Ave, Prince George, BC V2L 3G6
Nanki Nezulne (Our Two Spirits) LGBTQ2+ Health and Wellness Services is operated under Carrier Sekani Family Services (CSFS). CSFS is a non-profit organization that offers a wide scope of holistic wellness services to member Nations in Northern British Columbia. CSFS and programs operated within prioritize the reassertion of First Nations control of justice, health, social and family services, all of which have suffered through the process of colonization. CSFS Nanki Nezulne (Our Two Spirits) aims to provide wrap-around health and wellness support for adults (18+) that self-identify as LGBTQ2+ who reside in the 11 member Nations and the urban area that Carrier Sekani serves. The development and implementation of our practices are determined through partnership and collaboration with the First Nations People residing in the Carrier and Sekani Territory. Our priority of community involvement advances the eventual self-governing of LGBTQ2+ human services by the Carrier and Sekani First Nations People. CSFS Nanki Nezulne (Our Two Spirits) aims to provide social, emotional, and health related protective factors through outreach, support, individual and group counselling; community engagement that encourages inclusivity and acceptance of LGBTQ2+ individuals; LGBTQ2+ education; and Virtual events, activities, and celebrations.
Phone: 250-564-4422
Email: [email protected]
Address: 1110 4th Ave, Prince George, BC V2L 3J3
As a recipient of Community Counselling Fund, Central Interior Native Health Society (CINHS) created a new employment position of a Jr. Elder. This Jr. Elder provides decolonization of health systems to break down barriers to care. The Jr. Elder offers cultural supports such as traditional practices, inclusive of cooking, jams, and salmon preservation. The Jr. Elder is also provides "Land Based Healing". The Jr. Elder provides education of medicinal and edible plants such as; Devils Club, Balsam, Juniper, Labrador tea, Cow Parsnip, Spruce Tips, Nettle, Fiddle Heads, Yarrow, Willow, and Plantain and various types of berries.  In times of grief and loss the Jr. Elder provides "Letting Go Ceremonies" to bring peace to clients and their family members. The Jr. Elder also provides virtual educational opportunities to Bands in topical salve making and usage. In the new year of 2021, the Jr. Elder will be offering to CINHS clients life skills and traditional skills, traditional crafting time in either group or individual setting.  Having the Jr. Elder allows for CINHS to integrate Indigenous culture and approaches to health and healing into our model of service delivery.
Phone: 250-845-2131
Email: [email protected]
Address: 3383 11 St., Houston, BC V0J 1Z0
The adult mental health program is designed to provide counselling services for families experiencing trauma, intergenerational trauma, mental health issues, and addictions. The families that are being treated are also working on healthy relationships, overcoming domestic violence, anger management, parenting consultation, family reunification, and LBGTQ challenges. The counsellor works in conjunction with other programs at the Friendship Centre to ensure that all individuals and families receive counselling that will be done in accordance with culturally safe healing activities already offered and attended at the Centre.
As a result of barriers to service during COVID-19, CAI offered a grant for 5000 dollars enabling us to purchase 10 cell phones with prepaid minutes so clients could access the therapist via text, telephone, and secure chat. Clients with addictions noted how this support decreased their fears of being alone, and subsequent usage of substances. Those at high risk of domestic violence and child abuse now had a way to quickly access emergency help afterhours. Recently we've obtained another 2500 dollars to be used to top up the phones with pre-paid data. This has been a great factor in increasing the success of the adult mental health program in Houston.
Email: [email protected]
Phone: 250-564-4324
Address: 1600 3rd Ave, Prince George, BC V2L 3G6
The Prince George Native Friendship Centre offers free counselling for all ages, as well as access to Psychological/Psychiatric Assessments and cultural resources.
We offer drop in crisis counselling every week. Referrals are welcome by phone, email, fax or by walking in.
Phone: 250-992-8472
Address: 690 McLean St, Quesnel, BC V2J 2P6
The Quesnel Women's Resource Centre is a feminist collective committed to promoting the rights of all women and providing women centered services in our community. The Quesnel Women's Resource Centre provides information, resources, support, advocacy and counselling for the people of all genders to assist them with life choices. Our purpose is to work together to create a world that is free from violence, inequality, and oppression. We have been providing our services to the community for over 38 years.
The Compass Counselling Program offers counselling to adult individuals, families, and couples who need support with mental health issues, stress, addictions, and other daily life challenges. We provide one on one counselling, group counselling, outreach counselling, and community integration services with the goal of reaching hard to reach populations. Our Counselling Services are offered in safe and supportive environments that respects each person's rights to safety and human dignity regardless of gender, financial status, their race, cultural or ethnic background, their physical or mental ability or sexuality. It is a program that has been developed to offer counselling services to people who may have difficulty accessing other counselling in the community.
---
Vancouver Island Health Authority
Phone: 250-360-0644
Email: [email protected]
Address: 511 Constance Avenue Victoria BC, V9A 6N5
No fees/cost (free). Short-term (so we always keep the front-end open). Audio/video appointments available morning/afternoon/evening/weekends
We are a community-based supportive counselling service that is more about regard, honoring the whole person, equity, and compassion than about symptoms, assessment, or expertise.  We don't really "sell" ourselves, as we are not selling anything.  You will know if this avenue is meeting your needs by connecting with one of our counsellors.
Counselling Services at Esquimalt Neighbourhood House Society are real, responsive and respectful.  There can be so many hard things that come our way in this life; and how any of us go forward can be unknown, confusing, overwhelming, and hard to forecast.
Whether you're trying to take care of yourself, or someone else
Whether something has happened recently, or has been going on for years
Counselling support can help with tuning into yourself, your strengths, and your values.  Sometimes strategies that we've tried are no longer working.  Or we are stuck.  Or in too much pain. Or needing some back-up. How it is for you matters.
Phone: 250-748-2242
Email: [email protected]
Address: 5462 Trans-Canada Hwy, Duncan, BC V9L 6W4
Hiiye'yu Lelum (House of Friendship) Society is a member of the Friendship Centre Movement (FCM), the country's most significant urban Indigenous service delivery infrastructure. Friendship Centres are not-for-profit and charity corporations that are mandated to serve the needs of urban Indigenous people by providing culturally appropriate services in urban communities.
Hiiye'yu Lelum (House of Friendship) Society operates in the unceded traditional territory of the Quw'utsun Hwulmuhw (Cowichan Tribes) on Vancouver Island.  We serve the entire Cowichan Valley with an open door policy in a status-blind manor.  The center provides health, social, recreational, and cultural services to promote individual, family, and community self-reliance.  These services address the needs and aspirations of Aboriginal people and focus on well-being within a cross-cultural context.
Hiiye'yu Lelum Counselling offers low-barrier, no-cost counselling services to adults in the Valley.  Counselling services are provided for those that may be experiencing addiction, grief and loss, anxiety, depression or trauma responses.  The program can assist those working to increase their skills in emotional regulation or help examine the impact of colonization on family dynamics and intergenerational trauma.  The program can provide individual, couples, or group counselling. We strive to meet each individual with compassion, respect, and integrity.
Phone: 250.478.8357 | Toll Free 1.866.478.8357
Intake & Referrals: 250.940.4373
Email: [email protected]
Address: #200 – 324 Goldstream Ave, Colwood, BC
Our Community Counselling program provides low-cost, high quality clinical counselling and trauma therapy for individuals, couples, and families. Our trauma-informed, strength-based, client-centered, inclusive approach provides high-quality counselling for those individuals who do not fit the mandate of funded programs but cannot afford fee for service counselling. Through the Covid-19 pandemic, services have been primarily delivered through Telehealth, a form of counselling that takes place by telephone or video. We are now offering a hybrid model, delivering limited in-person counselling sessions, in addition to Telehealth. Services are free or low-cost, thus allowing counselling and support for those who need it the most and can afford it the least. Through specialized trauma counselling, individuals and families will experience improved self-esteem, confidence, and a sense of purpose, making them better able to handle challenges and to make healthy choices as the social isolation restrictions begin to lift when the vaccine for Covid-19 becomes more readily available.
Phone: 250-388-5325 Ext. 2
Night Outreach Phone: 250-744-0171
Harm Reduction Phone: 250-217-0410
Address: 744 Fairview Rd #1, Victoria, BC V9A 5T9
Peers Victoria Resources Society provides services to people currently and formerly in the sex industry of all genders.  The Peers Victoria Resource Centre is located in Esquimalt BC, which is the territory of the Lekwungen speaking people, now known as the Esquimalt and Songhees nations.  Peers Victoria provides a range of supports, both at the centre, and on an outreach basis, including housing, health care access, harm reduction, violence prevention and response and food security supports as well as a range of social groups.  The values of the organization include social justice, being led by experience, tailoring supports to the person, and employing a harm reduction perspective. Peers Victoria supports decriminalization of the sex industry and rights of people in sex work.  The clinical counselling program at Peers Victoria is a free service focused on individual and group based therapies.  Counsellors have lived and academic expertise in sex work, mental health, substance use and trauma.  The organization is supported by a Coastal Elder who shares cultural knowledge and healing, focusing on the needs of Indigenous members of the organization.
Johanna Stiver, Program Director
Email: [email protected]
Phone: 250-537-9971 ext 225
The aim of this position is to provide 1:1 short-term supportive counselling to adults who may experience multiple barriers to accessing other mental health and addictions services.  The service is delivered in a confidential setting where clients can name goals, discuss personal issues and develop plans to meet their self-identified needs.
This program is staffed by one full-time Clinical Social Worker who works Monday to Friday.  Individuals can set up an appointment by calling 250-537-9971and ask to see the Community Counsellor.  Referrals come from other internal SSICS agency programs as well as from various external community partners.
The program is set up around a short term goal focussed model with the majority of clients experiencing benefit in 6-10 sessions.  Occasionally, however, through the progression of sessions, a clinical assessment may determine that a time-limited extension may be necessary.
In situations where the clients' needs are beyond the scope of the service, reasonable efforts to connect/refer the client to alternate and additional supports are made.  Additional resources are made available to clients such as food cards, bus tickets; child minding and vocational supports are also available.
Contact: Peter Pederson
Email: [email protected]
Phone: 250-740-2337
Address: 1451 MacMillan Rd, Nanaimo, BC V9X 1M3
Here at the health center we provide counseling to all First Nations people who live on Snuneyumxw teritorty and then counseling services to Snueymumxw members living away from home. This includes individual, couples, family and group therapy to all age groups. Snuneymuxw hulit Lelum also provide parenting courses, relationship courses, men's and women's groups as well. Addictions counseling and access to treatment is also provided through our center.
In regards to the surge funding grant we are using the funding to launch our programs to a virtual format where we can provide these services right in people's homes by providing access to technology on a loaner basis should they need. Further to this we are using the funding to capture elders teachings regarding health from a wholeness perspective. These teachings will be uploaded to the devices that are loaned out and added to the Nation's website when ready. Further to this we are also using the technology to connect those who are in facilities to their families through the loan of the devices as well as those who have medical conditions that make the vulnerable to COVID-19.
Snueymuxw hulit Lelum provides a whole range of health services from doctors and nurses to alternative medicine in a collaborative environment to increase the wellness of the community as a whole.
Phone: 778-404-1777
Email: [email protected]
Address: 850 Blanshard St # 100, Victoria, BC V8W 2H2
 VICCIR removes the barriers preventing access to mental health support to refugees and immigrants of all ages and genders. Individuals, couples and whole families are eligible for service from experienced registered clinical counsellors who have received additional training in intercultural trauma treatment. VICCIR has trained clinical interpreters working with our counsellors offering service in many different languages. VICCIR also provides support, therapy and educational groups in a variety of languages
Since March 2020, the VICCIR office in Victoria has been closed to the public and the vast majority of counselling is now offered online. VICCIR counselling staff transitioned quickly to the new way of working, to ensure that all clients continued to be able to access counselling. Working online has enabled us to extend our geographic reach, and demand for our services from new, returning and continuing clients has dramatically increased as a result of the pandemic. Most clients are referred by settlement agencies, sponsorship groups, schools and medical practitioners. There is also an increasing number of self-referrals and current clients referring family members or friends.
VICCIR also offers training and consultation to settlement workers, community counsellors, teachers, interpreters, private sponsorship groups and others working with immigrants and refugees.
---
Vancouver Coastal Health Authority
Contact: Maria Watson, Counselling Services Manager
Phone: (604) 724-4749
Email: [email protected]
Address: 300-1835 Lonsdale Ave, North Vancouver, BC V7M 2J8
At CMHA North and West Vancouver, we offer low-barrier, individual and group counselling to adults on the North Shore and, more recently, to the Sunshine Coast and beyond. Clients can self refer, and are given the choice of seeing a supervised Practicum Student, completing their Masters of Counselling degree ($25/hr) or a Registered Clinical Counsellor (RCC) ($50/hr). When clients are in therapy, and unable to pay, we often offer free services. Clients are offered up to 8 sessions, after which they can be referred to other services in the community or go back on the wait list, which is typically 10 weeks long. At present (Jan 2021) counselling is being done virtually (via telephone or Zoom). Counselling is always client centered, and evidence informed, and includes approaches such as CBT, Art Therapy, ACT, Mindfulness, DBT skills training, Narrative and Solution Focused interventions. We offer treatment for anxiety, depression, grief, transitions, stress, anger management and emotion regulation, and chronic illness/pain. We educate and support clients who experience more severe issues such as Trauma, Psychosis, Addiction, Bipolar Disorder and Self Harm, and refer them to more specialized, longer term care in the community.
Phone: 604-943-1878
Email: [email protected]
Address: 2425 Quebec St #110, Vancouver, BC V5T 1W1
As the only group in the Metro Vancouver area being offered for both adults with OCD symptoms, tendencies or diagnosis and those supporting someone with OCD for the past 20+ years, we are very aware of the lack of OCD, Exposure Response Prevention Therapy available for adults with OCD.
This funding allowed our Counsellor, trained and experienced with OCD to be able to offer therapy to those who would otherwise not be able to access the regular fee for service. Our first referrals came from within our support group. After a few expert speaker sessions and word of mouth we are finding referrals are also coming in from other mental health clinicians. As the demand grew we brought in another RCC to help with both the groups (expanded offerings) and the individual counselling. Although our focus has been on OCD our counsellors are also trained and experienced to offer counselling support for trauma, depression, anxiety, couples, family issues and senior's mental health.
Individual counselling is offered via telephone, skype, zoom and limited one to one in studio in Boundary Bay (Tsawwassen). To request an intake appointment for either the OCD groups or the individual counselling adults may contact us at [email protected] or telephone and leave a message at 604-943-1878.
Email: [email protected]
Covid Line: 604-877-4381
Intake line: 604-988-5281 ext 226
Address:1111 Lonsdale Ave #203, North Vancouver, BC V7M 2H4
Family Services of the North Shore offers no fee/low fee counselling on a sliding fee scale to anyone living in the North Shore community (District of North Vancouver; City of North Vancouver; and District of West Vancouver). Our highly skilled Master's level counsellors offer individual, couple, family, and group services by phone, online, and/or in-person. During this pandemic, we are also offering up to 6 free counselling sessions to individuals who have been impacted by COVID-19, including:
First responders
Essential Service workers
Overwhelmed parents
Those who have lost their jobs
People suffering from grief / loss
Any person suffering from anxiety, depression, panic or other related mental health concerns due to COVID-19
You do not have to be in crisis to reach out.  We are here to help you get through this.  To listen, to provide parenting tips, to talk through what you are experiencing, and to help you move through this challenging time. To access our COVID Line, please call 604-877-4381 or call our Central Intake line at 604 988 5281 ext 226.
Lina Moskaleva
Phone: 604-558-5726
Email: [email protected]
Address: 475 E Broadway #201, Vancouver, BC V5T 1W9
JFS's Counselling and Wellness programs provide therapy services to youth, adults, seniors, couples, and families.
We have an experienced team of therapists who have been trained in a variety of therapeutic disciplines such as family systems therapy, couples counselling, individual psycho-therapy, brief or solution-focused therapy, youth counselling and group therapy. We offer individual, couples, family and group therapy.
For over 50 years, we have been proud to offer counselling/therapy services on a sliding scale for the Jewish and broader community.
Professional therapy with registered clinical counsellors may address a range of concerns including:
Depression
Anxiety
Loss
Bereavement
Relationship or Family Issues
Personal Growth and Wellness
Health-related concerns
Trauma
Stress
Clients are seen for the intake process. A fee is set during the intake and is based upon client income from their notice of assessment.
Surrey Indigenous Mental Health and Addictions Counseling Program (SIMHAP)
Phone: 604-679-2258
Email: [email protected]
We are a full-time, culturally appropriate program open Monday to Friday from 8:30am to 4:30pm.  Our program is positioned as low barrier and we take walk-in, self-referrals, and agency referrals.
We deliver Mental wellness and Substance abuse counseling programs for the Indigenous population in the Surrey area.
We work with individuals to develop a healing and wellness plan, which works with them to hold onto their traditional and cultural practices. This Holistic and client-centered approach results in effective outcomes as well as improved health and wellness outcomes for our Indigenous population.
We provide various types of counseling such as: individual, couple, family, and group counselling.  We also provide group workshops on a variety of topics.
Our Indigenous Mental Health and Addictions Counseling follows a holistic approach that involves interconnectedness between family, community and spirituality that also includes Traditional teachings and Spiritual practices with Elders and Healers.  We are LGBQT friendly to those who are struggle with discrimination and isolation, that lead to depression and anxiety.
We are Indigenous clinical counselors with undergraduate degrees in counseling reflecting knowledge and understanding of our diverse Indigenous cultures.  A program of the Native Courtworker and Counseling Association of BC, serving the Indigenous Community for 45 years.
Phone: 604-872-7651
Address: 148 W Hastings St, Vancouver, BC V6B 1G8
PACE is a peer-driven society by, with, and for sex workers, that seeks to reduce harm and isolation associated with sex work through education, support, and advocacy. We work to increase the health, safety, and empowerment of our members by respecting their rights to self-determination and supporting their self-identified needs.
PACE Society provides evidence-based therapeutic counselling services for current and former sex workers of all genders from a collaborative, harm reduction, trauma-informed, sex positive, and rights-based approach. Our counselling services are specifically designed to address the social stigma faced by sex workers as well as people who use drugs, in an accessible peer-driven, harm reduction, and destigmatized setting. Our MSW-level counsellor meets with members one-on-one to provide client-directed counselling and support, drawing on a wide variety of therapeutic tools to address interrelated social determinants of mental health, such as substance use, trauma, violence, or family issues. In alignment with our organizational commitment to harm reduction, our counsellor supports sex workers to reduce emotional, social and physical harm by developing individualized strategies for safer working and living environments. Where appropriate, referrals to our peer support team can support sex workers in addressing ancillary needs (e.g. housing, education, or legal issues).
Contact: Pamela Toor, Program Development Manager
Email: [email protected]
Phone: (604) 251-3000 Ext 298
Address: 1145 Commercial Drive, Vancouver, BC, V5L 3X3
This January, the REACH Community Health Centre is excited to be continuing our CAI funded workshops for Mental Health and Addictions. Our workshops serve REACH patients and members of our community to support participants' mental and physical wellbeing, touching on a variety of topics. With the help of our counsellors, social workers and other specialists, these workshops explore numerous counselling modalities and culturally sensitive support methods over the course of the 6-8 week programs. Our upcoming workshops include; Grief and Loss of a Significant Person; Grieving: Our Life and Role Transitions and Changes; Stress and Anxiety for Men: From Personal to Pandemic; Depression Care Support Group; Anxiety and COVID; Indigenous Sharing Circle; Living an Active Lifestyle with a Chronic Condition: Tips and Tools for Enhancing your Physical and Mental Wellbeing; Home Strength and Movement Class for Mental Health; Transformation through Expressive Arts Therapy; Substance Use and Art: Unpacking Addiction through Art; and Self-Compassion. While all workshops will be held online due to current COVID restrictions, technology assistance and resource support is available to participants with technology barriers, making the programs as accessible as possible.
Contact: Ryan Drew
Email: [email protected]
Phone: 604-468-7267
Address: 28 West Pender Street, Vancouver, BC V6B 1R6
S.U.C.C.E.S.S. Counselling Services promotes and empowers the strengths of individuals and families. Services include individual, couple and family therapy. We work on issues related to loss and grief, trauma, abuse, self identity, adjustment, marital conflicts, parent and child relationships. We provide counselling in English, Cantonese, Mandarin, Korean and Farsi from two offices located in Vancouver and Coquitlam. Counsellors are registered clinical counsellors or social workers with extensive experiences working with children, youth and adults. Art therapy and play therapy are offered upon request. All funded services are free. Unfunded services have fees that are charged on a sliding scale depending on household income. For referrals, please call:
604-408-7266 (for Chinese & English speaking services)
604-468-6005 ext. 2 (for Korean speaking service)
604-468-6100 ext. 1 (for Farsi speaking service)
and speak with our intake worker on weekdays from 9 am – 5 pm.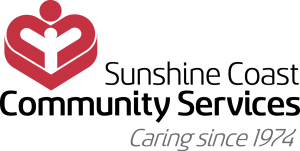 Contact: Steve Oka (Arrowhead Clubhouse)
Email: [email protected]
Phone: 604-885-5881
Address: 5638 Inlet Ave, Sechelt, BC V0N 3A0
Contact: Foye Hatton (Navigator)
Email: [email protected]
Phone: 604-865-0471
Arrowhead Clubhouse
Arrowhead Clubhouse is a place where people living with mental illness on the Sunshine Coast can come to learn skills, get support and build relationships in a safe stigma free environment. Staff offer in person and virtual one-to-one support and advocacy. Lunch is served daily at 12noon. The Clubhouse is divided into four units that offer an opportunity for members to use their skills or learn different ones in various areas: Kitchen, Clerical, Peer Support and Garden/Maintenance. Members can also participate in member-led activities such as creative writing, yoga or art. Our Clubhouse is an inclusive community of hope where individuals find encouragement, opportunities, and, mostly importantly, a sense of ownership and belonging. For more information visit – http://arrowclub.org/
Navigator Position
This position supports our participants in navigating the system, referral, phone support to distress and isolated clients, assistance filling out forms, and getting connected with online community resources that could support their mental health.  This front line position is an access point for new community members trying to access Sunshine Coast Community Services programs, navigate other community resources and participants in distressed. This includes providing immediate response information and referrals, assessment and solution focused problem solving, advocacy and assistance. The Navigator will use strength based appreciative enquiry to build trusting relationships that will reduce barriers to service for participants. This position is not an emergency service or case manager but includes crises management and mental health support.
Email: [email protected]
Phone: 604-279-7169
The Turning Point Outreach and Community Counselling (TPOCC) program provides short term, no-cost counselling and supports to people who are currently using substances or seeking recovery from addiction, that are facing barriers or challenges accessing individual counselling. We utilize a person-centred, trauma and culturally sensitive, strengths based approach.
Services are available from 9am-5pm, Monday through Friday, and on weekends for emergencies only, unless otherwise scheduled by TPOCC staff.
Services provided by TPOCC include:
One to one individual counselling sessions delivered by phone/video conferencing
Individual safety planning and goal setting, including harm reduction
Program utilizes short-term solution based approaches
Helping clients to identify, reduce and manage difficult emotional situations
Assistance in connecting clients to longer term supports and services, including inpatient and outpatient addiction treatment
Orientation to safer using practices and accessing harm reduction supplies Orientation to 12-Step, SMART, and other recovery resources in the community
COVID-19 safety information and counselling
Counselors are currently available to meet with people virtually or by telephone and on a case-by-case basis in person in the community by appointment. All referral sources are welcome. To refer yourself or a client or learn more about the program, please contact us.
Referrals are accepted from:
Individuals
Service providers (ex. shelters, ERCs, AAC, supportive housing, rapid access clinic, outreach workers)
Employers and unions
Contact [email protected] for a referral package, or help with any other questions.
Phone: 778-372-6593
Toll-Free: 1-866-393-3133
Email: [email protected]
Address: 2610 Victoria Dr, Vancouver, BC V5N 4L2
VAST has been providing individual and group counselling to newcomers and survivors of torture since 1986. VAST's counselling program has some core beliefs: healing happens in community; healing is an act of resistance; and that healing journeys are supported by those we meet along the way. Our team of Registered Clinical Counsellors, as well as our Psychologist and Psychiatrist and Social Workers, use a variety of culturally relevant, neurobiology-informed, and trauma-focused counselling methods. Individually and in groups, VAST favours therapeutic modalities that draw on the findings of neuroscience, tapping on the wisdom of the body to heal trauma. This evidence- based approach to trauma healing takes place in community. Our trauma counselling services are tailored for refugees and other forced migrants. Trauma sources are state violence, persecution, displacement, socially- produced sources, gender-based violence, and war. The VAST team is trained and comfortable using the following therapeutic modalities: Sensorimotor Psychotherapy, Somatic Experiencing, Focusing Oriented, Dialectical Behavioural Therapy, Mindfulness-Based Cognitive Behavioural Therapy, EMDR, Nature-based therapy, and Expressive Arts Therapy. VAST reaches more than 800 people each year with our counselling services, and provides capacity building training to more than 3000 staff of settlement agencies, and city institutions serving newcomer survivors.
Email: [email protected]
Phone: 604-254-6995
Address: 200-678 East Hastings St, Vancouver, BC V6A 1R1
Watari is a social-profit organization with a people driven and social justice approach, we work with individuals and service partners across programs.
The Community Addictions Counselling Team (CACT) is a diverse group with a broad range of professional, personal teachings and expertise. Our counsellors speak Spanish, Vietnamese, Cantonese, Mandarin, Hindu and Punjabi.
We focus on attaining Health Equity for people we support (PWS). The team has been providing services to the community since 1989, with a continued focus on substance misuse.
Two members of our team run the prevention-focused STAR program (Stop Think Assess Respond) in local elementary schools.
We provide a continuum of care addressing past issues, current concerns and referrals to specialized supports. Advocacy and outreach are important components of our services. We incorporate processes of Cultural Humility and Wise Practices within a holistic framework, providing a safe place for people to have therapeutic conversations, helping PWS find adequate housing, get a job, (re)build family relationships and find a sense of belonging in their community.
We employ a variety of low-barrier outreach methods such as, Community Kitchens and Gardens, Talking Circles, Story Telling, etc.
We support all people regardless of their immigration status or path of life.
---
Contact
Adrienne Yeung, Community Grants Manager
[email protected]